LK600-Full Servo Baby Pull-ups Diaper Making Machine
Product Details:
Place of Origin: CHINA
Brand Name: HAINA
Certification: CE, ISO
Model Number: LK600

Payment & Shipping Terms:
Minimum Order Quantity:1 SET
Price:Negotiable
Packaging Details:Film wrapped
Delivery Time:150 Days
Payment Terms:T/T
Supply Ability:72 SETS / YEAR

1.Baby Pull-ups Diaper Making Machine Program System
Servo driven, intelligent HMI touch screen man-machine interface

2. Tension System
Tension control with buffer system, automatic web guiding system, to ensure materials stable working at zero speed splice.

3. Driven System
Servo drive, digital size change, ensure run synchronously at full process.

4. Driven System
Servo drive, digital size change, ensure run synchronously at full process.

5. Safety System
Safety guard for operating side, emergency stop switch, security identifier, safety pull wire at driven side.

6. Auto Pack System
Auto stacker and Packaging machine to be defined by customer need.

7. Web Guiding System
BST ,Germany/FIFE, USA

8.Baby Pull-ups Diaper Making Machine Customized Function Available
Pull-ups Baby Diaper Machine
| | |
| --- | --- |
| Dimensions(L×W×H8) | 32m*1m*4m |
| Design Speed: | 600ppm |
| Stable Working Speed: | 500ppm |
| Rejection Rate: | ≤3% |
| Efficiency: | ≥85% |
| Power Source: | 380V,50HZ |
| Machine Capacity: | 320KW |
| Air Pressure: | 0.6-0.8Mpa |
| Machine Weight: | 80 tons |
Overhaul of Baby Pull-ups Diaper Making Machine
1. In the maintenance and repair procedures of baby diaper Making Machine, detailed regulations are made for the maintenance and repair of mechanical equipment, and the daily maintenance, large, medium and small maintenance cycles and monitoring contents are all clarified.
2. At present, most manufacturers use on-site technical management personnel to replace the maintenance work of baby diaper Machine, and technical personnel from relevant departments jointly discuss and make decisions based on the operation of the equipment, which greatly improves the scientific nature of the equipment maintenance plan.

Pull-ups Diaper Making Machine
| | |
| --- | --- |
| No. | Raw materials |
| 1 | Hydrophilic NW (Topsheet) |
| 2 | Hydrophobic NW (Legcuff) |
| 3 | Elastic for Legcuff |
| 4 | ADL |
| 5 | Fluff pulp |
| 6 | SAP |
| 7 | Upper tissue/NW |
| 8 | Lower tissue/NW |
| 9 | Pe film |
| 10 | NW for laminating |
| 11 | Waist inner NW |
| 12 | Waist outer NW |
| 13 | Elastic for waist |
| 14 | Construction glue |
| 15 | Elastic glue |
| 16 | Wetness indicator glue |
Why Work With HAINA

Quality Guarantee
CNC finishing and work with famous brands.

Fast service
We concern what you concern.

One Year Warranty
We back our machines with acomprehensive 1-year warranty for your peace of mind.

Innovation
We continue improving and innovating, never stop.
LK600-Full Servo Baby Pull-ups Diaper Making Machine Manufacturer Advantage

Stable
Performance

Quality
Assurance

Technical
Support

Customized
Design
1.Stable Performance
For both the low-speed mode and high-speed mode, the production performance will be consistent, which can reduce manufacturing waste and save cost.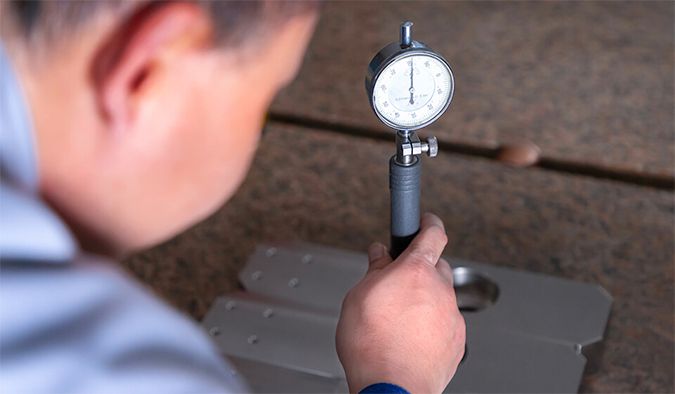 2.Quality Assurance
All purchased components are tested by our staff at QC department so that each and single part are of the exact quality and dimension as designed.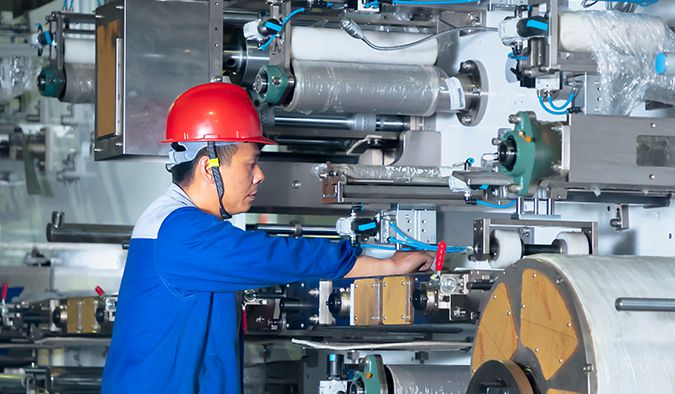 3.Technical Support
Within a one-year warranty period, Haina will offer free on-site inspection and maintenance to our clients. Please check here for more details.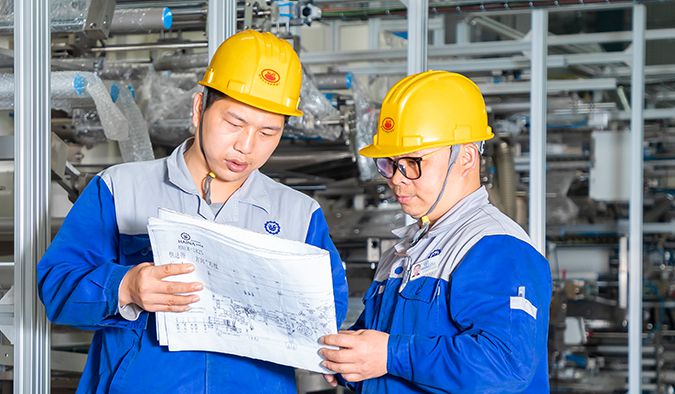 4.Customized Design
We can offer customized design for your demand and make sure the solutions are satisfied.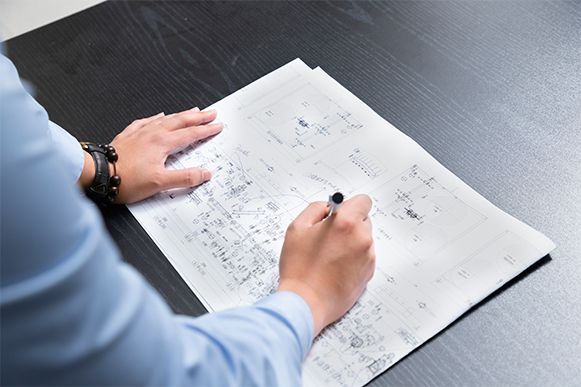 Quality Assurance
Checking the dynamic balance
The dynamic balance test of the rotating part is carried out by the domestic advanced balancing machine, according to different speed and loads of the spare parts, to ensure all spare parts are stable during running.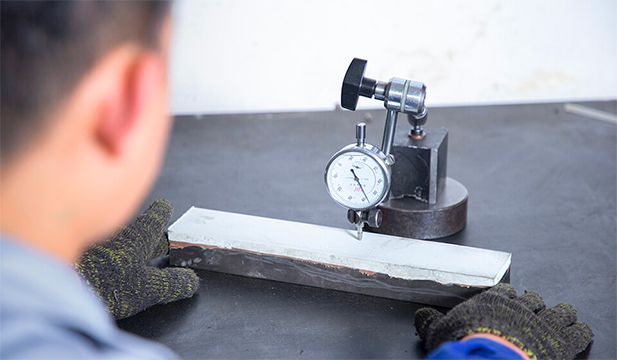 Testing the heat treatment and hardness.
The metal material requirement is higher for core parts, so we use new materials at home and abroad, to establish our standard heat treatment processing, and also use hardness testing , to improve hardness of spare parts and increase resistance.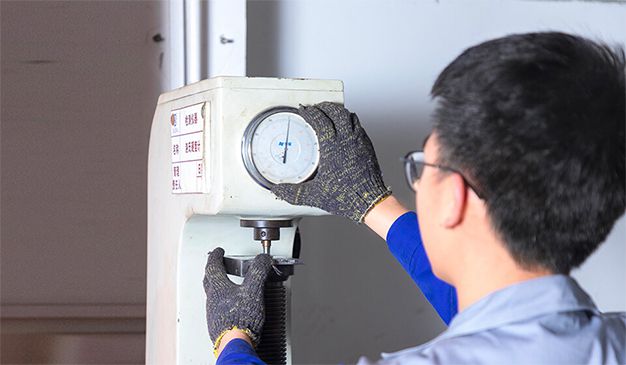 Measuring precision
Precision testing includes dimension tolerance and shape tolerance testing, we use specific testing equipment to ensure the accurate of each spare part.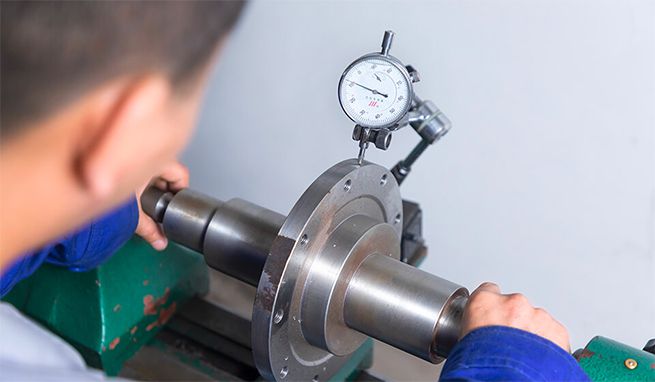 LK600-Full Servo Baby Pull-ups Diaper Making Machine Manufacturing Process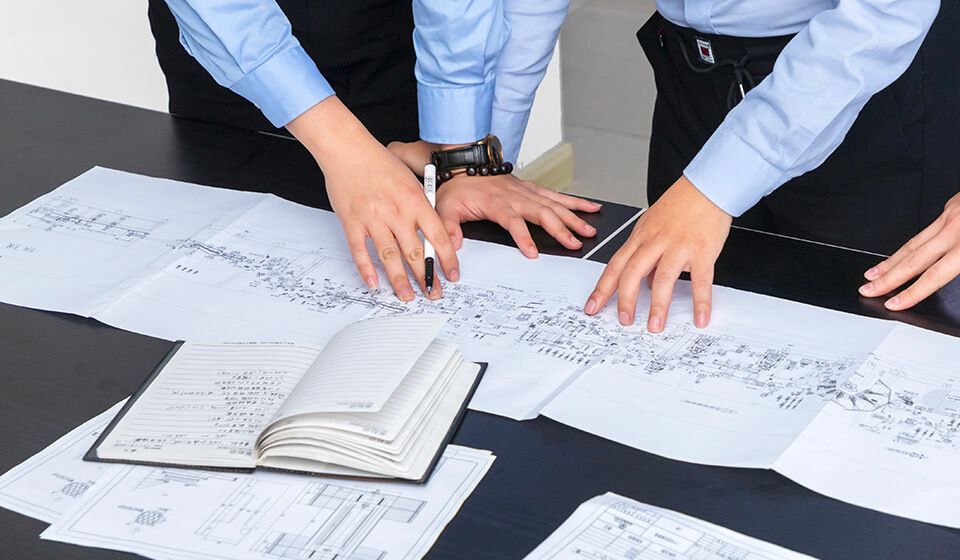 Designing a machine that meets your requirements.
The first phase for each project is designing the machine. During this period, our engineers and project manager will work with you closely, understanding the product specification, raw materials used, and the expected functions of the LK600-Full Servo Baby Pull-ups Diaper Making Machine.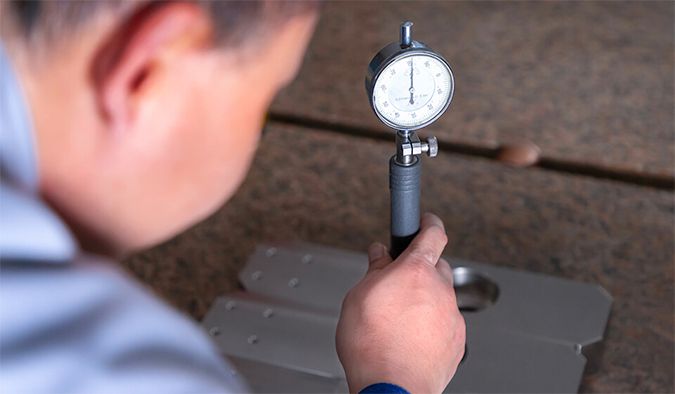 Purchasing parts and practising quality control.
After the machine design is confirmed with our client, our project manager will work with the procurement department for the purchase of parts and components used in the machine. All purchased components have to go through testings within the quality control department. Our staff make sure that each part is of the exact same quality and size as indicated on the machine design.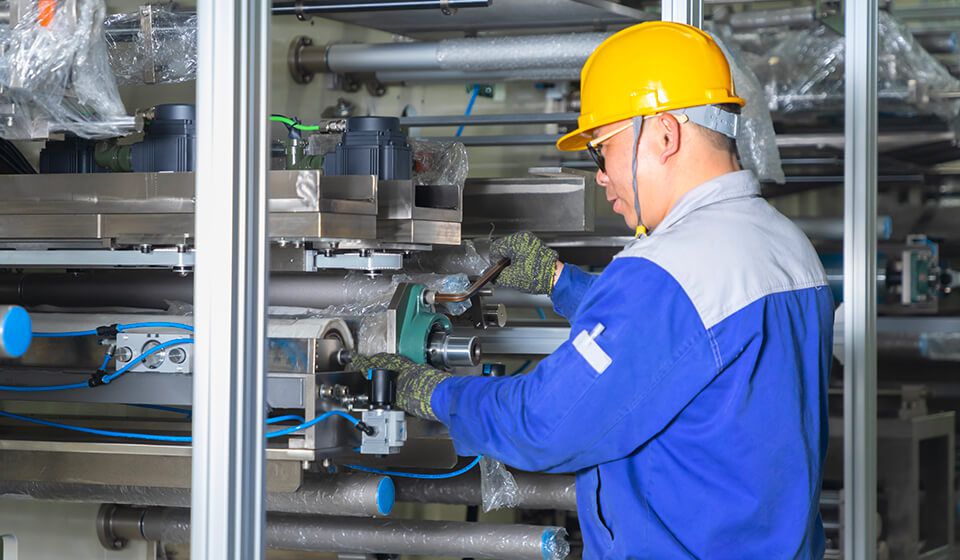 Assembling the whole machine
During this period, our staff at the assembly facility will assemble the LK600-Full Servo Baby Pull-ups Diaper Making Machine according to machine drawing.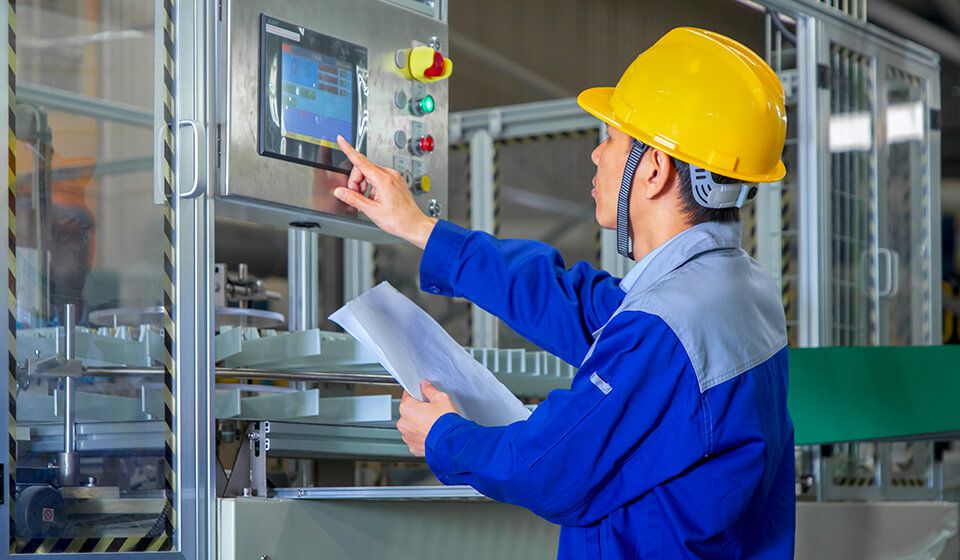 Calibrating the machine
After assemble of the whole machine, we will calibrate the LK600-Full Servo Baby Pull-ups Diaper Making Machine and put it into trial operation. We start from setting standards of production speed,stability and product performance. Then we start the machine and test its actual performance. Our engineers and technicians will work together on the calibration and modification to meet our clients' demands.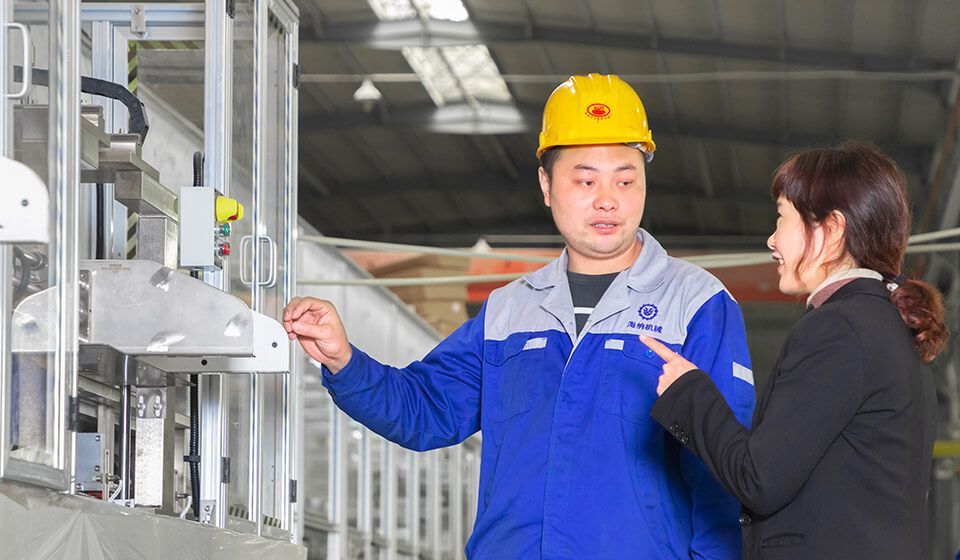 Delivering the machine
After calibrating the machine inside our factory, we will then request the client in our facility to confirm the machine performance. Only when our client approves on the machine will we arrange the delivery.After the LK600-Full Servo Baby Pull-ups Diaper Making Machine has reached the client's destination, technicians will be assigned on site, taking care of the assemble and calibration.
LK600-Full Servo Baby Pull-ups Diaper Making Machine Related Cases
The Satisfaction Of Our Customers Is Our Motivation!
FAQ
1.I want to launch a factory manufacturing baby diapers, what should I do in the first start?
A. do the market research for the baby diaper you want to produce
B. send us samples for free analysis cost
C. feasible report
2.Is it possible to see your machine running when we inspect your factory?
Of course, we can show you our machine running at working period in our local customer's factory.

3.Will you help us train our workers?
Yes, you can send technicians to our factory to be trained how to run the machine before shipment.

Accommodation and food can be provided.

When the machine arrives at your side, we can send technicians to your side to install and test the machine and train your workers as well.


4.Where is your factory, can we come and see it?
We are in Jinjiang city, Fujian province.

The nearest airport name is Jinjiang airport, which takes 1.5H from Guangzhou airport and 2H from Shanghai airport.

The other airport's name is Xiamen airport.

For hotels, there are Marco Polo(★★★★★), Grand Honor hotel(★★★★) in our city.


Manufacturer Address:Wuli Industrial Zone, Jinjiang City,Fujian Province,China
Sale Tel: +86-19905066886
MP/Whatapp: +86-19905066886
Email: inquiry@fjhaina.com

Copyright ©2021 Haina Machinery All Rights Reserved