1.
Adult Diaper Machine
Program System
Servo driven, intelligent HMI touch screen man-machine interface
2.Tension System
Tension control with buffer system, automatic web guiding system, to ensure materials stable working at zero speed splice.
3.Driven System
Servo drive, digital size change, ensure run synchronously at full process.
4.Driven System
Servo drive, digital size change, ensure run synchronously at full process.
5.Safety System
Safety guard for operating side, emergency stop switch, security identifier, safety pull wire at driven side.
6.Auto Pack System
Auto stacker and Packaging machine to be defined by customer need.
7.Web Guiding System
BST ,Germany/FIFE, USA
8.Adult Diaper Making Machine Customized Function Available
Full Servo Adult Diaper Machine Product Description:
The Full Servo Adult Diaper Machine is a cutting-edge and highly efficient machine designed for the production of adult diapers. It incorporates advanced servo control technology, ensuring precise and reliable operation throughout the manufacturing process. This machine is built with high-quality components and offers excellent performance, making it an ideal choice for adult diaper manufacturers seeking to enhance productivity and product quality.
Full Servo Adult Diaper Machine Technical Features:
1.Full Servo Control: The machine utilizes full servo control technology, enabling precise control over each action in the production process. This ensures accurate positioning, improved automation, and reduced downtime.
2.High-Speed Operation: With its optimized mechanical design and advanced control system, the machine can operate at high speeds, significantly increasing production output.
3. Flexibility: The Full Servo Adult Diaper Machine is capable of producing various adult diaper sizes and styles, offering manufacturers the flexibility to meet diverse market demands.
4.User-Friendly Interface: Equipped with an intuitive and user-friendly interface, the machine allows for easy operation and adjustment of settings, minimizing the need for extensive training.
5. Automatic Detection and Alarm System: The machine is equipped with sensors and an alarm system that can detect and promptly alert operators of any abnormalities or malfunctions, ensuring efficient troubleshooting.
Full Servo Adult Diaper Machine Product Applications:
The Full Servo Adult Diaper Machine is specifically designed for the production of adult diapers. It is suitable for use in adult diaper manufacturing facilities, providing a reliable and efficient solution for meeting the growing demand in the global market. Key Functions:
1.Cutting and Shaping: The machine performs precise cutting and shaping of the diaper materials, ensuring accurate sizing and comfort for the end users.
2. Elastic Waistband Application: It applies elastic waistbands with high precision, providing a snug fit and preventing leakage.
3.Absorbent Core Placement: The machine accurately places the absorbent core material, ensuring optimal absorption and leakage protection.
4.Side Tape Application: It applies side tapes with consistent tension, allowing for secure and adjustable fastening of the adult diapers.5. Folding and Packaging: The machine folds the diapers into their final shape and packages them, ready for distribution.
Full Servo Adult Diaper Machine Precautions:
1.Proper Maintenance: Regular maintenance is crucial to ensure optimal performance and longevity of the machine. Follow the manufacturer's guidelines for maintenance procedures and schedules.
2.Safety Measures: Operators should strictly adhere to safety protocols when operating the machine, including wearing appropriate protective gear and avoiding any contact with moving parts during operation.
3.Operational Training: Adequate training should be provided to operators to ensure they understand the machine's operation, settings, and troubleshooting procedures.
4.Material Quality Control: Ensure that high-quality raw materials are used to maintain the performance and reliability of the machine and the final product.
5.Proper Troubleshooting: In case of any issues or malfunctions, refer to the machine's manual or consult with technical support for troubleshooting guidance. By utilizing the Full Servo Adult Diaper Machine, manufacturers can streamline their production process, improve product quality, and meet the growing demand for adult diapers in an efficient and cost-effective manner.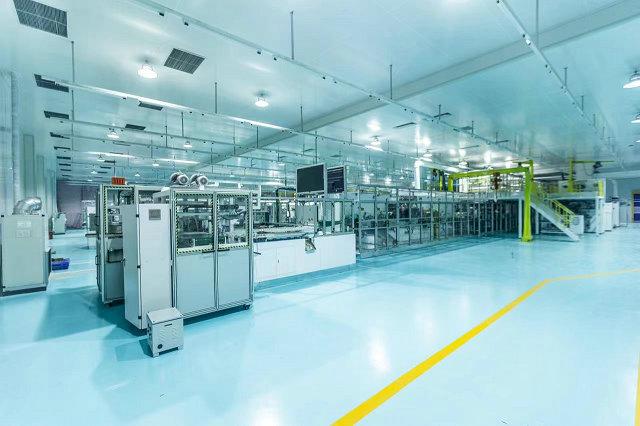 | | |
| --- | --- |
| Dimensions(L×W×H8) | 30m*10m*3.5m |
| Design Speed: | 300ppm |
| Stable Working Speed: | 200-250ppm |
| Rejection Rate: | ≤4% |
| Efficiency: | ≥85% |
| Power Source: | 380V,50HZ |
| Machine Capacity: | 450KW |
| Air Pressure: | 0.6-0.8Mpa |
| Machine Weight: | 90 tons |
This is full servo adult diaper machine for the customer. The machine stable speed is 300PPM.
The adult diapers produced by this machine can be used in the elderly, bed-sick, post-operation, inconvenient people. With the aggravation of the aging trend of Chinese population, adult series products are more and more recognized by the public, the demand is also constantly expanding, timely access to market trends, grasp the opportunity, can provide great help for the long-term development of enterprises.