Infant diaper making machine is a highly automated and efficient equipment specially designed to produce high-quality disposable diapers for infants. This machine is equipped with advanced technologies and features that make it one of the most reliable tools for diaper manufacturing.
One of the most remarkable characteristics of the infant diaper making machine is its ability to produce a huge number of diapers in a short time. With its high-speed mechanism, this machine can produce up to 400 diapers per minute. This means that diaper manufacturers can produce thousands of diapers per day, saving them time and resources. Thanks to its efficiency, the infant diaper making machine offers a cost-effective solution to the ever-increasing demand for diapers.
Another notable feature of the infant diaper making machine is its flexibility. This machine can produce a variety of diaper sizes and types, including pull-up diapers and basic tab-style diapers. This feature is especially beneficial for manufacturers who need to cater to different markets and consumer preferences. With its customizable capabilities, diaper manufacturers can easily adjust the settings of the machine to produce different sizes and styles of diapers.
Finally, the infant diaper making machine is user-friendly and easy to operate. Its intuitive control panel and user-friendly interface make it easy for operators to monitor and adjust the machine settings as needed. This feature helps to reduce the risk of errors, increase production efficiency, and improve overall product quality.
In conclusion, the infant diaper making machine is a game-changer in the diaper manufacturing industry. With its exceptional features, this machine offers diaper manufacturers a cost-effective, efficient, and flexible solution for producing high-quality disposable diapers.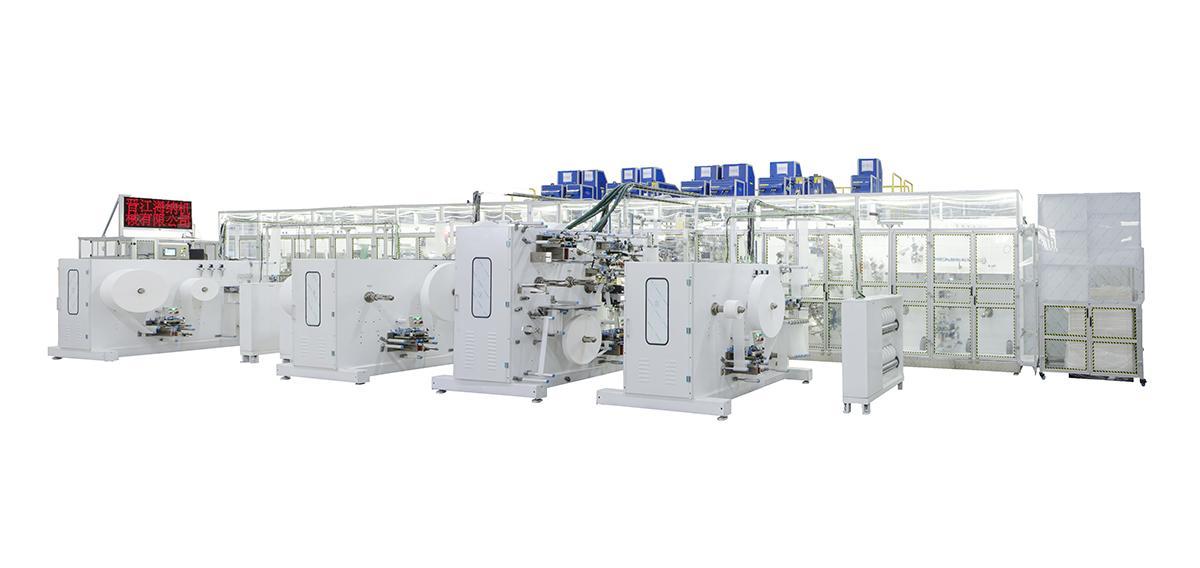 LK850-best pampers infant diaper making machine
| | |
| --- | --- |
| Dimensions(L×W×H8) | 30m*6m*3.8m |
| Design Speed: | 500ppm |
| Stable Working Speed: | 400-450ppm |
| Rejection Rate: | ≤4% |
| Efficiency: | ≥85% |
| Power Source: | 380V,50HZ |
| Machine Capacity: | 290KW |
| Air Pressure: | 0.6-0.8Mpa |
| Machine Weight: | 75 tons |
Strengthen the ability and quality of the operators of Baby Diaper Machine
1. The technical level of maintenance personnel is an important factor affecting the maintenance efficiency of Baby Diaper Machine.
Having a high-quality workforce is the basis for promoting the continuous improvement of equipment maintenance efficiency.
2. The improvement of the technical level of the maintenance personnel of baby diaper Production Line can be carried out in the following ways:
First, take a combination of bringing in and sending out. Second, through internal training and learning, cultivate equipment management, use and maintenance personnel, and use business time to hold equipment use training activities to continuously improve the technical level of personnel. Third, strengthen the improvement of the employee assessment mechanism, increase the assessment of the survival of the fittest, stimulate the enthusiasm of the employees, and also promote the continuous learning of the employees, providing necessary guarantees for the use and maintenance of equipment.